1. What is Art Clay Silver?
Art Clay Silver is a precious metal clay made in Japan. It is easy for everyone from children to the elderly people to make a beautiful silver jewellery work . The process is so simple, it can be molded like a water-based clay. Just after 5 minutes firing, the clay become 99.9% silver.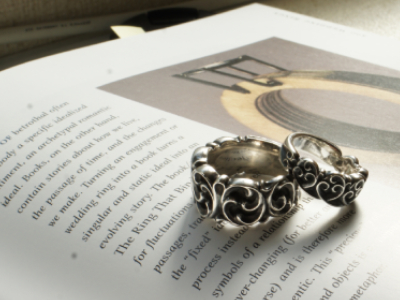 As a colleciton of your DIY work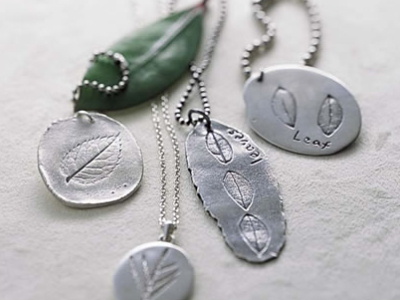 make a gift for your loved one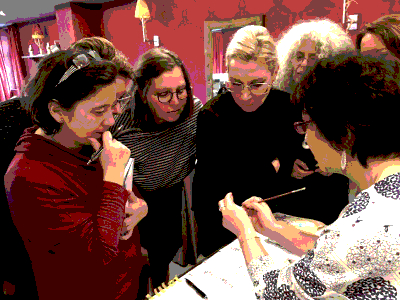 Become a certified instructor and teach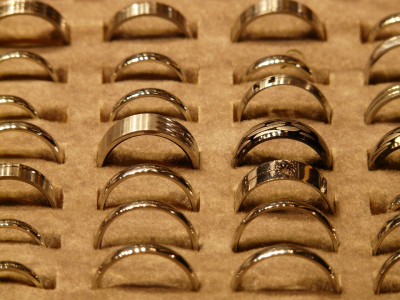 Selling your own jewelry
Art Clay Silver is an ecological product. The manufacturer is Aida Chemical Industries Co.,LTD.; a recycling company, has experiences for recycling and refining precious metals since 1963. Silver used for Art Clay is 100% recycling.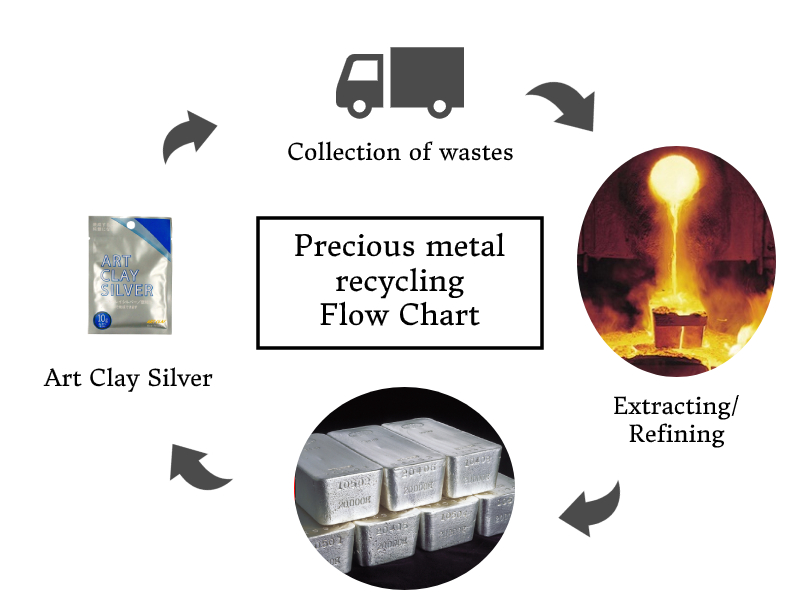 Art Clay has some series, silver, gold, copper and bronze. Those are made of pure metal powders mixed with non-toxic binders and water. When kiln, torch or stove top fired, the binders burn away, leaving pure silver (over 99.96%), pure copper (over 99.5%), or gold (22K) or bronze (Copper 90%, Tin 10%).

2. Basic steps of making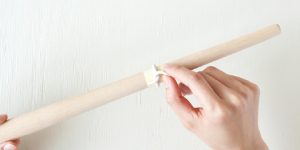 01 Form
You can freely roll and shape the clay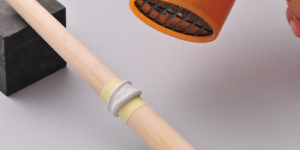 02 Dry
Dry with a hair dryer.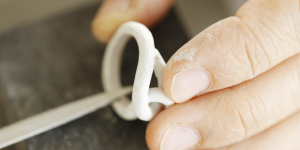 03 Prefinish
Treat the surface by sanding, and filing.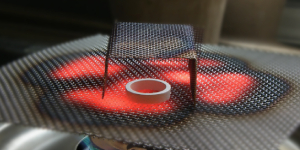 04 Fire
Fire it with a gas stove for 5 mins.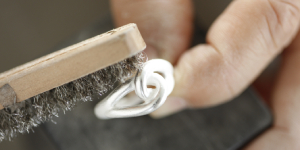 05 Polish
Polish with a stainless steel brush,
polishing cloth.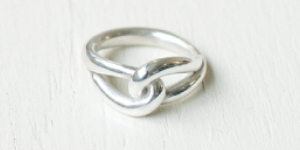 06 Finish
The completed piece is pure silver(99.9%).
3. Is it toxic/safe to use?
Art Clay Silver have been certified as AP seal products by ACMI (The Art and Creative Materials Institute, Inc.) which is an international association of about 200 art, craft and creative material manufacturers which seeks to promote safety in art and creative products through its certification program.